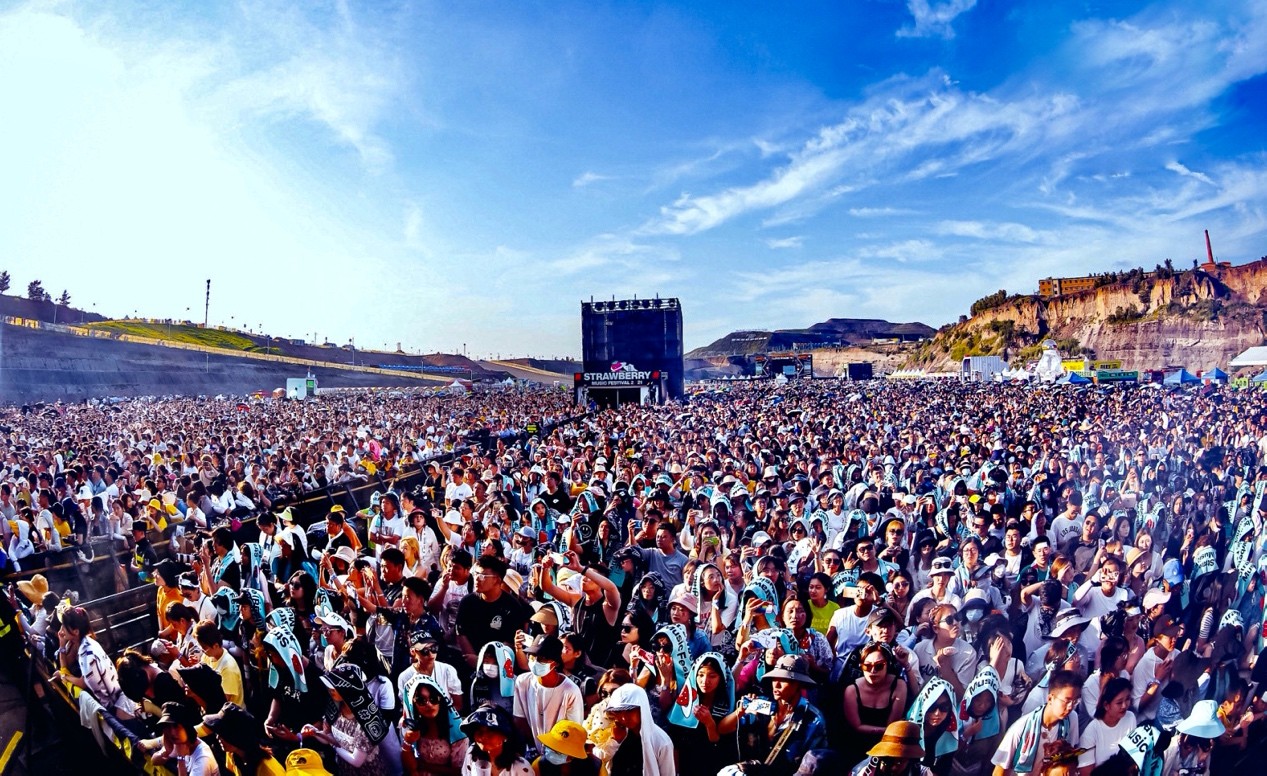 (pictures in this article were originated from http://finance.ynet.com/2021/07/19/3334084t632.html )

SHENYANG, July 18 (Xinhua) -- Thousands of music fans descended on Fuxin, in northeast China's Liaoning province, on Saturday for a music festival in an ecologically restored open-cast mine.
It was the Strawberry Music Festival's first visit to Fuxin since it was first launched in 2009. It was also a fine opportunity to show off the versatility of the former coal mine, which once provided both jobs and pollution to the local population.
The festival attracted an audience of nearly 20,000 people, with tickets sold out ahead of time, according to Modern Sky, a music company sponsoring the two-day event.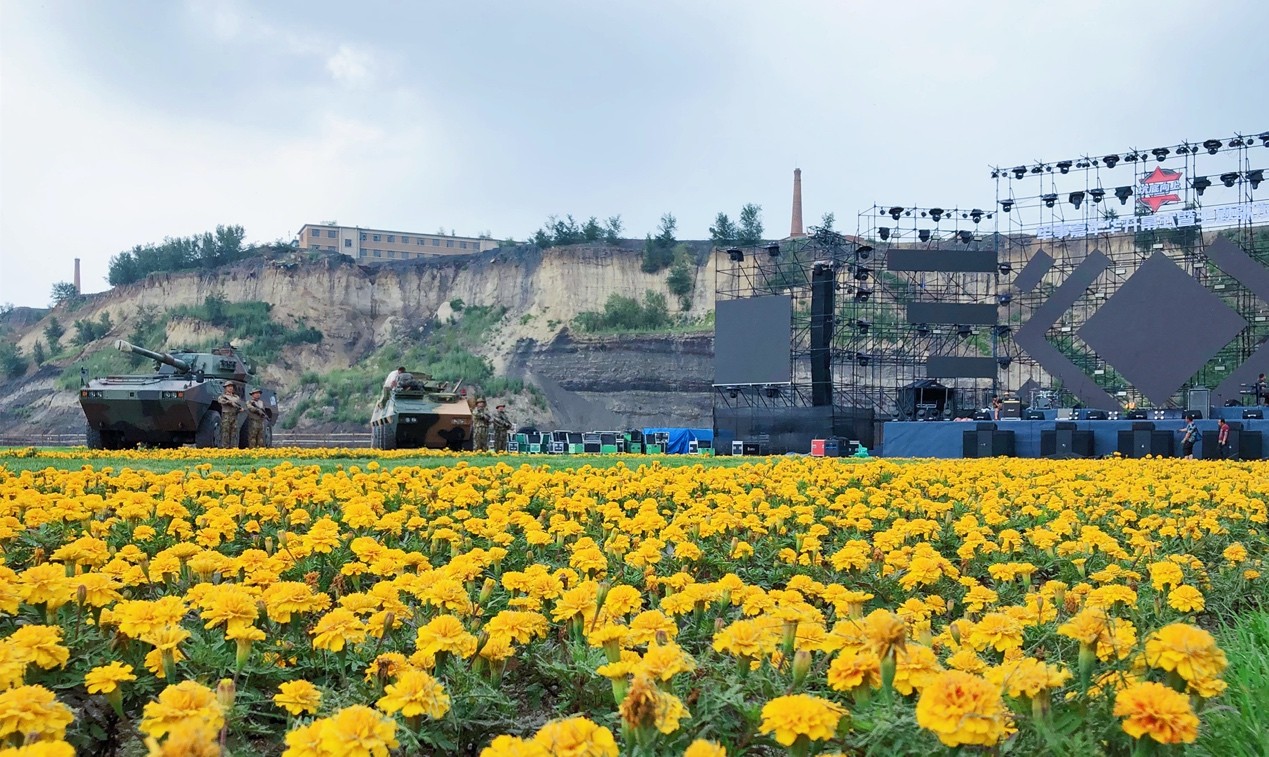 (pictures in this article were originated from http://finance.ynet.com/2021/07/19/3334084t632.html )

"I have never seen so many people swarming my hometown before," said Zhang Hao, a 34-year-old local restaurateur who booked a booth near the entrance selling inflatable sofas, straw hats and drinks.
The abandoned industrial site provided a spacious location for the music event. After years of ecological restoration, the open-cast mine, measuring more than eight football fields, was turned into a racetrack for top-level motor racing tournaments, and it will soon host a military-themed carnival.
Wu Qiuqiu, a 32-year-old music enthusiast who frequents music festivals all over the country, said he was impressed by this novel way of listening to pop music.
"The surrounding cliffs enhanced the echo effect, and we've had some good vibes," he said.
Fuxin has a long history of coal mining dating back to 1898. After the founding of the People's Republic of China, it served as one of the country's main sources of coal for industrial use.
Later, this major energy provider suffered exacerbating resource depletion and environmental pollution. In 2001, Fuxin was listed as China's first resource-exhausted city to undergo pilot transformation.
The local government had been seeking new ways to rejuvenate the old mines. In 2018, Zhongke Shenglian, a Beijing-based environmental technology company, formulated a plan regarding the mine's renovation at the government's request and proposed the racetrack project.
The local environment has improved in Fuxin and the motor-racing industry is thriving too, with related tournaments having attracted over 300,000 spectators in total.
In April, China's Ministry of Ecology and Environment approved 36 pilot projects nationwide for ecological protection-oriented development, with Fuxin's mine renovation included.
Attending the music festival with her husband and her 5-year-old child, a local mother surnamed Li said she was "very delighted" with the mine's transformation into a location for fashionable events.
"These emerging events are lighting up the future of my hometown," she said. Enditem