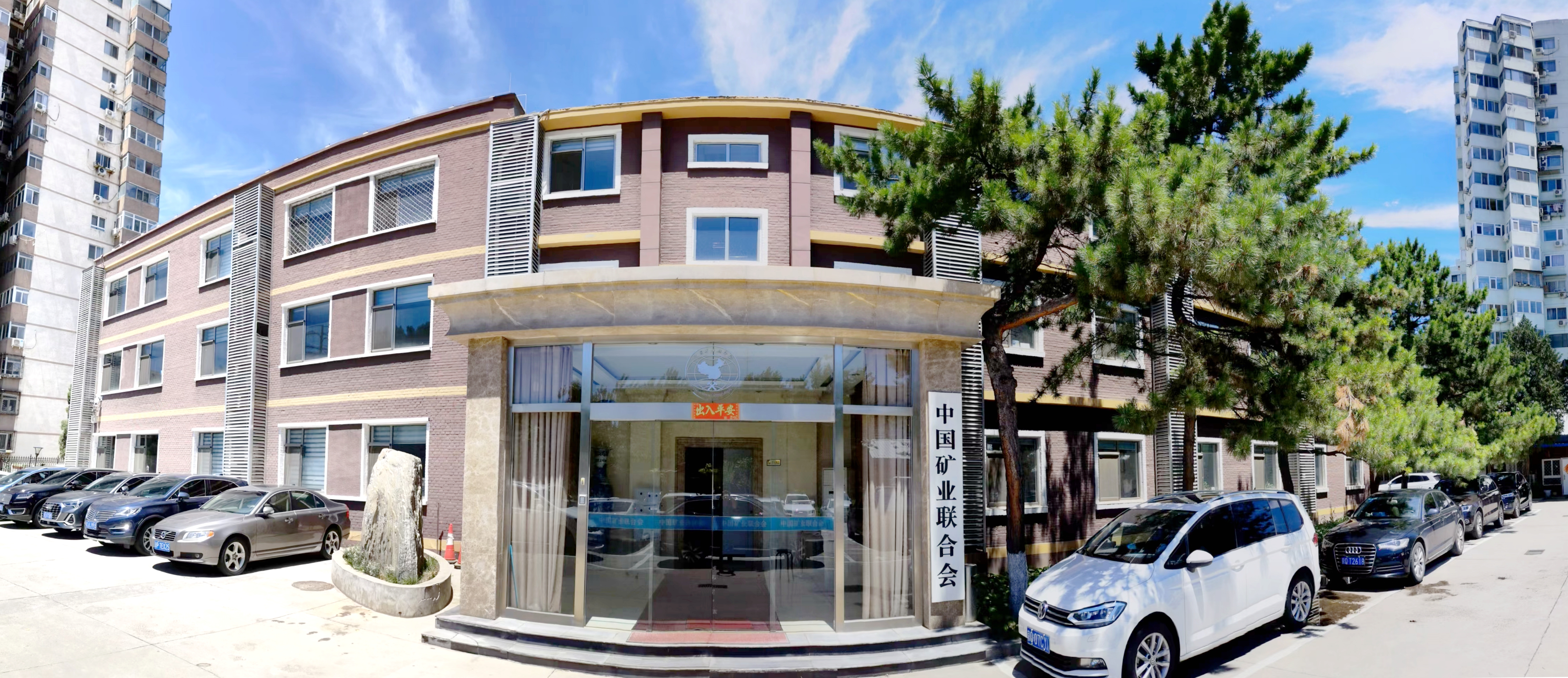 China Mining Association is a national industrial social group and non-profit social organization which was formed by enterprises, public institutions, mining related industrial associations, local mining associations, mining related scientific research institutions or academies and individuals that lawfully engaged in mineral resource exploitation, exploration and utilization within the boundaries of People's Republic of China.
China Mining Association was founded in 1990. The highest authority is the Members Representative Assembly, and its administrative office is the Secretariat. It has 5 departments, including Comprehensive Management Department, Party-masses Work Department, Member Services Department, Consultant and Research Department and the Information Center as well as 12 branches. We are also the publisher of media and magazines such as China Mining Magazine, China Mining Website, China Mining Yearbook and so on.

Our goal is to serve the "4 Ms" (mining industry, mines, mining cities and miners), government policies and social development. Our strategic target is to improve the internal management structure, make a better use of the discussing and decision-making functions of Members Representative Assembly, the Council, the Standing Council and the President's Office Meeting, actually exercise our functions of being the "scanner", the "sensor" and the "booster", be the leader of industrial self-discipline and enhance the influence in global mining industry.

Our strategic mission is to improve and perfect the membership service system, build a communication platform, conduct research on policies and regulations, set up standard system and credit system, carry forward scientific and technological innovation, promote green development, push the international cooperation on mining production capacity. We will offer a better serves for the "4 Ms", the government and the society in terms of policy and regulation consultant, investigation and research on the development of mining industry, protect the rights and interests of our members, industrial self-discipline, international communication and cooperation, etc.

Contact us:
Yang Jize
Phone: +8618600479269
Wechat: j525606275
Email: yjz@chinamining.org.cn

Emma Zhao
Phone: +8615801109135
Wechat: Emma19880928
Email: zxq@chinamining.org.cn