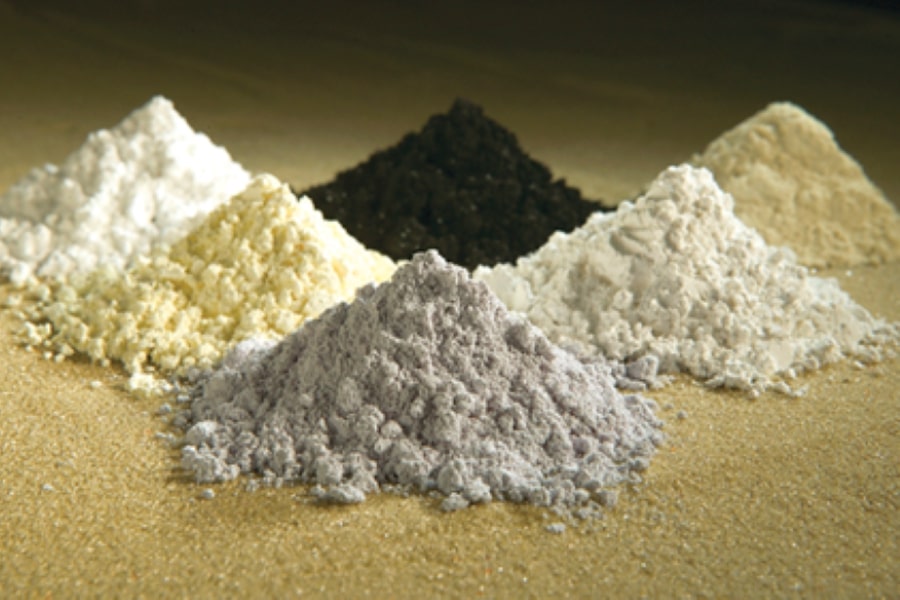 Rare earth oxides. (Clockwise from top center) praseodymium, cerium, lanthanum, neodymium, samarium, gadolinium. [Photo provided to China Daily]

The Ministry of Industry and Information Technology said on Friday that the authorities had invited key rare earth producers in China to a meeting on Thursday and told them not to speculate on or hoard the products amid current price surges.
Rare earths are a group of metallic elements that are essential for many high-tech sectors, and the enterprises invited included China Rare Earth Group Co Ltd, China Northern Rare Earth (Group) High-Tech Co Ltd, and Shenghe Resources.
Thursday's meeting required the rare earth enterprises to enhance their sense of responsibility to ensure the safety and stability of industrial and supply chains. It required them to strengthen self-discipline and further regulate activities of production and operation, transaction, and product circulation, and improve the pricing mechanism of rare earth products to make prices return to normal levels and promote the sustainable and healthy development of the rare earth industry.