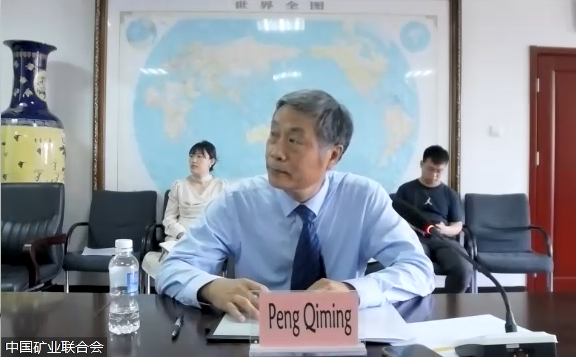 BEIJING, July. 6 (Chinamining) Peng Qiming, Party Secretary and President of China Mining Association, met online with Mr. Monzer Ali Eltayeb Abdalla, Charge d 'affaires of the Embassy of the Republic of Sudan to China. The two sides held cordial and friendly exchanges on the upcoming 24th China Mining Conference and Exhibition, as well as the bilateral mining cooperation.

Peng introduced the development and trend of mining industry in China, explained the preparation of 2022 (the 24th) China Mining Conference and Exhibition. Meanwhile, he extended several invitations to the Embassy of the Republic of Sudan to China. First, China Mining Association would like to invite Mr. Gafar. Karar. Ahmed, His Excellency the Ambassador of the Republic of Sudan to China to attend the opening ceremony; Second, the Ambassador is also invited as one of the guests of the talk show; Third, CMA invites the Embassy of Sudan to set up an online national pavilion; Fourth, CMA invites Sudan's Mining Minister to attend and deliver a speech at the Minister's Forum of 2022 China Mining .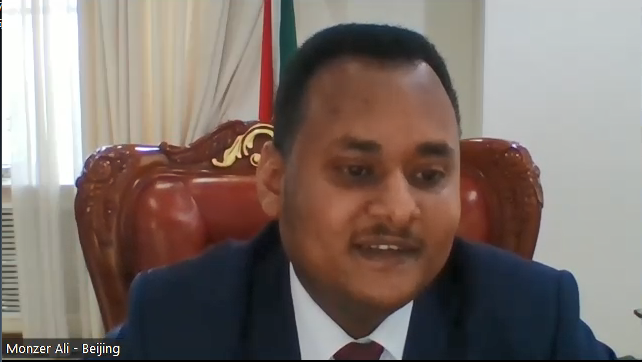 Abdalla said that the mining cooperation between Sudan and China is active. At present, 23 Chinese mining enterprises have invested in Sudan with a total amount of over 100 million US dollars. Sudan is rich in mineral resources such as gold, silver, copper, zinc, iron, manganese and uranium. Sudan hopes to further alleviate poverty by providing local employment through mining. Recently, the Ministry of Mining of Sudan has introduced a series of positive measures to help attracting foreign investment, including reducing taxes. Abdalla mentioned that Sudan has participated in the 23rd China Mining that was held in Tianjin in 2021 and set up a booth on site. During the conference, Sudan successfully signed a Memorandum of Understanding on cooperation with Chinese enterprise. He stressed that China Mining is an important platform to promote cooperation in the mining sector, and the Embassy will continue to support and participate in the activities of the 2022 China Mining to push bilateral mining cooperation to a new level.
The meeting was also attended by related staff of China Mining Association.