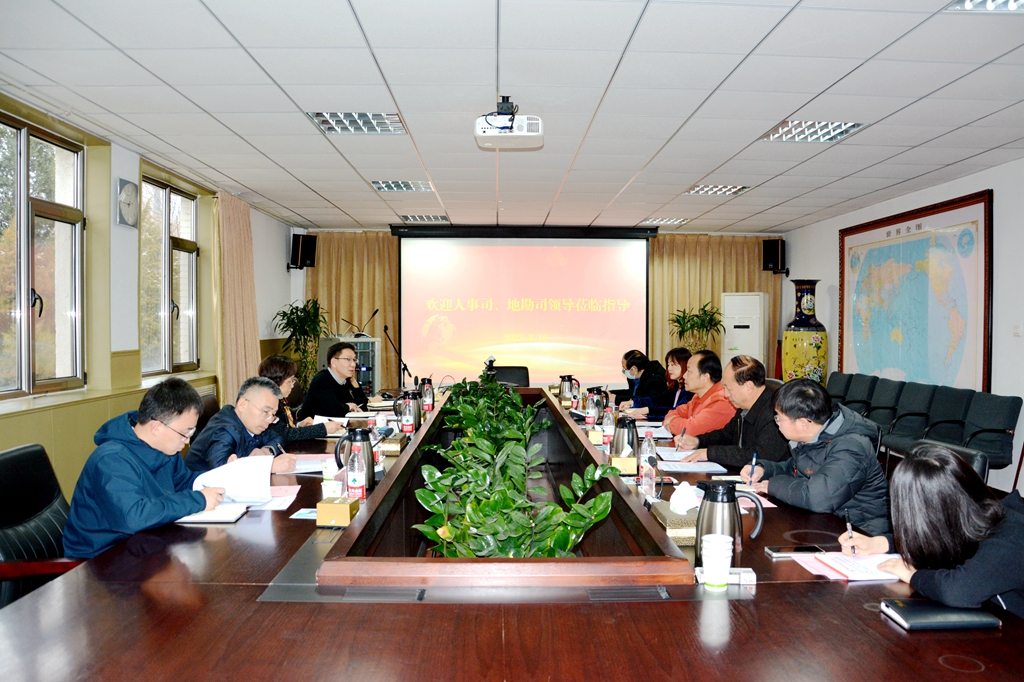 BEIJING, Mar. 18(Chinamining) -- A panel of five, including Sun Junfeng, Deputy Director of Human Resources Center of The Ministry of Natural Resources, Nan Feng, Director of Comprehensive Office of the Department of Human Resources, and Zhang Chengfang, First-level Researcher of Industry Guidance Office of Geological Exploration and Management Department, came to China Mining Association for investigation and guidance.

Wu Guohua, Vice President of CMA, warmly welcomed the panel and thanked the Ministry of Natural Resources for its concern to social organizations after decoupling. Later, he made a report to the panel about the basic status and daily work of CMA in the past five years as well as the difficulties and problems. At the same time, sincere opinions and suggestions were put forward by Wu on how to establish a new government-association relationship and how to give full play to the guiding and managing role of Ministry of Natural Resources.

The panel pointed out that as the only social organization that covers the whole mining industry and the whole industry chain, the Ministry of Natural Resources attached great importance to CMA's outstanding role in the industry and its significant global influence. In particular, CMA is important in non-governmental diplomacy, credit and self-discipline system building , brand building, and is leading the industry to develop in a scientific way.It is also hoped that CMA could continue its effort in building credit and self-discipline system , analyzing mining development trend at home and abroad, constructing talent team, offering advice and suggestions, better play the role of bridge between social organizations and government departments, timely and fully reflect the voice of members and mining enterprises.

The Ministry of Natural Resources is formulating the "Social Organization Management Measures",the panel mentioned. The 'Measures' makes a study of problems of the association occurred after decoupling, offers suggestions to ensure the high-quality development of social organizations, promoting the management level of the Ministry of Natural Resources to a more scientific, standardized and institutionalized way.

The meeting was also attended by Wang Ping, the Chief Supervisor, Shi Jun, the Deputy Secretary General, Gan Fei, the Chief Engineer and concerned staff of the Comprehensive Management Department of CMA.