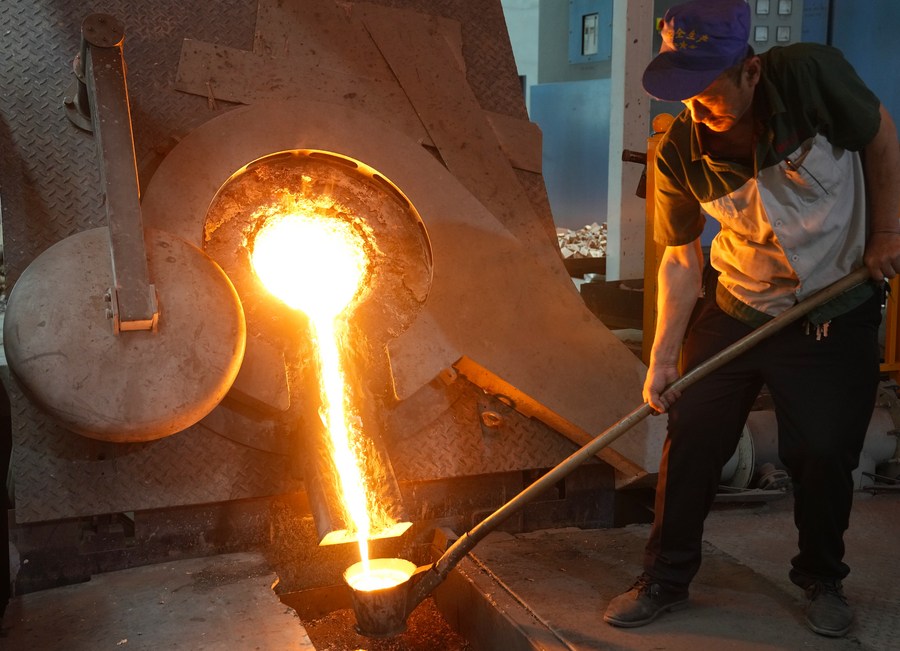 BEIJING, July 21 (Xinhua) -- China's top economic planner and the state reserves authority said Wednesday that the country will release another batch of national reserves including copper, aluminum and zinc.
Some 30,000 tonnes of copper, 90,000 tonnes of aluminum and 50,000 tonnes of zinc will be released from the national reserves in late July, according to the National Development and Reform Commission and the National Food and Strategic Reserves Administration.
China's national reserves are abundant, and it is capable of cooling the market, said Xu Gaopeng, an official with the administration.
Since the beginning of this year, the prices of bulk commodities have surged due to factors including the overseas spreading of COVID-19 and the imbalances of supply and demand, causing pressures to medium and small firms.
To maintain market order, China released 100,000 tonnes of copper, aluminum and zinc from its national reserves on July 5.