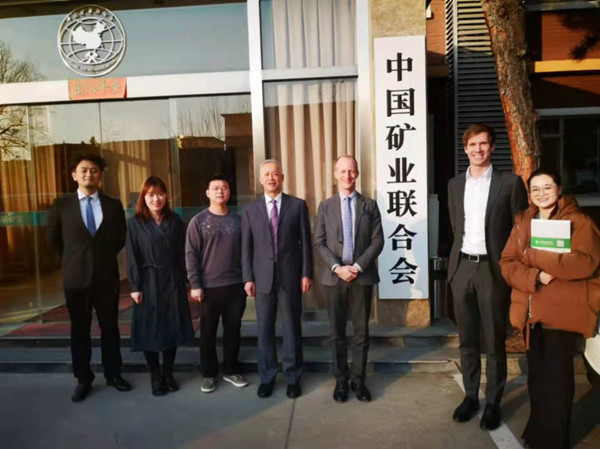 BEIJING,Dec.14(Chinamining)-- On behalf of Chairman Peng, Che Changbo,the Secretary General of China Mining Association met with Joakim Abeleen, Counselor of Swedish Embassy in China, Johan Thuree and Ge Yingying, Project Managers of Business Sweden.
Business Sweden is jointly owned by the Swedish state and the Swedish business sector.It aims at low carbon area and the promotion of zero-fossil fuel. Ge Yingying introduced the green transformation project "Pioneer Sweden"."We look forward to have constructive communication and deeper cooperation in energy development, mine construction and mechanical equipment to achieve carbon neutral and carbon peak."said Ge.
Che briefly introduced China Mining Association. He expressed appreciation for Sweden's successful experience and practices in the field of dual carbon, and sincerely welcomed Sweden's advanced concepts, technologies and equipment. China Mining Association is ready to build a platform and bridge for China-Sweden cooperation.
The two sides indicated that they would hold in-depth talks and exchanges on the specific direction and content of cooperation in the future.
The meeting was also attended by the Department of International Cooperation.