The 4th China (Mount Tai) International Mining Equipment & Technology Exhibition
chinadaily.com.cn&nbsp&nbsp&nbsp&nbsp&nbsp&nbsp Updated: 2018-07-04 09:23:33

¡¡¡¡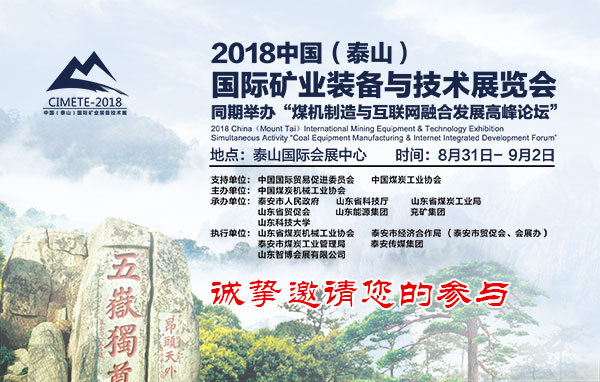 The fourth China (Mount Tai) International Mining Equipment & Technology
Exhibition is set to take place in Tai'an, Shandong province from
Aug 31 to Sept 2. [Photo/cimete.com]
¡¡¡¡The fourth China (Mount Tai) International Mining Equipment & Technology Exhibition (CIMETE) is set to take place in Tai'an, Shandong province from Aug 31 to Sept 2.
¡¡¡¡Backed by the China Council for the Promotion of International trade and China National Coal Association, CIMETE-2018 is aimed at advancing the development of mining equipment, and promoting cooperation and exchanges among companies and countries to achieve mutual development.
¡¡¡¡Around 200 companies have signed up for this exhibition to date, including business groups from Poland, Australia and Germany, and Shandong Energy Group, Yankuang Group and Shenyang North Traffic Heavy Industry Group from China.
¡¡¡¡With a planned exhibition area of 40,000 square meters, the exhibition will display thousands of the latest pieces of equipment that are used for prospecting, beneficiation, mining, coal conversion, and others.
¡¡¡¡A summit discussing the integrated development of mining machinery manufacturing and Internet will also be held during the exhibition.
¡¡¡¡According to Han Hedong, an official of the Tai'an municipal economic cooperation bureau, CIMETE has been the largest exhibition organized by Tai'an in recent years, and its number of exhibitors and visitors increases year by year.
¡¡¡¡CIMETE started in 2013 and has become a biennial event since 2014. It is currently the second largest mining machinery exhibition in China, surpassed only by the China (Beijing) International Coal Equipment and Mining Technical Equipment Exhibition.
¡¡¡¡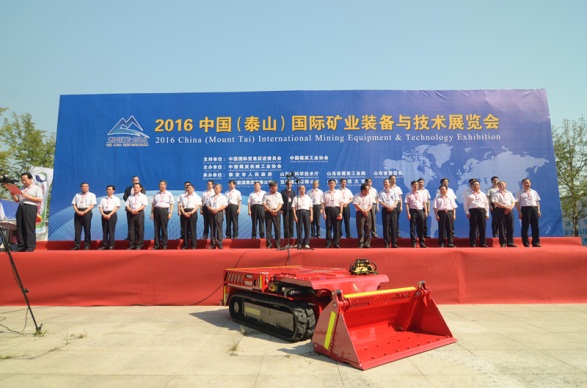 ¡¡¡¡The 2016 China (Mount Tai) International Mining Equipment & Technology
Exhibition in Tai'an, Shandong province. [Photo/cimete.com]